Hello and welcome to my blog!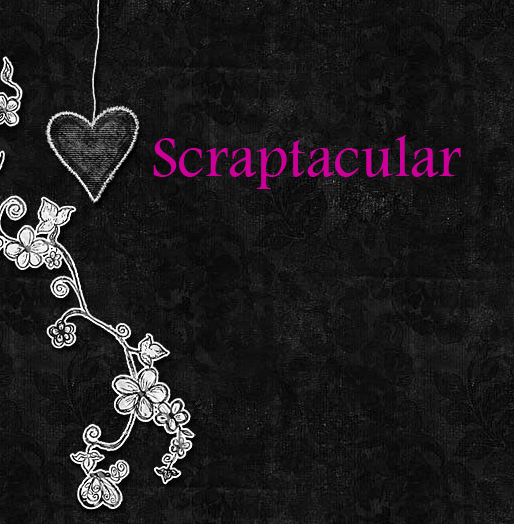 Hope you are having a great time hopping along with us! By now you should have recieved some great inspiration from our
Scraptacular store blog
,
Lisa
's blog, Sketch Artist
Liz's
blog,
Julie's
blog,
Ilene's
blog,
Liese's
blog, and
Tiffany's
blog! If you just stumbled on my blog without visiting them, please click on the links to their blogs to check out some awesome projects using Scraptacular's February kit!
I have to say that this kit is by far one of my favorites! It was so easy to work with that the ideas just kept flowing. But just in cas I got stuck, I had our February Sketch from Liz to refer back to. This is the layout I created using the sketch below it:
But I didn't stop there. This kit was full of bright colors that were perfect for a pic I had been struggling to scrap:
This summer my sister and I took my daughter to her first concert- Lilith Fair! We had a blast and one crowd-goer was nice enough to snap this picture of the three of us:
I had lots of fun creating this one! I couldn't wait to use the giant heart doilies:
Last but not least is a layout featuring my sweet niece Becky. I had to take this picture of her following in her aunt's paparrazzi footsteps!
I hope I've inspired you to create some pretty layouts! We still have some kits available on the store so if you'd like to create your own layouts with it, please head over to
Scraptacular
to get your's.
Now it's time to head over to
Amy's
blog! Thanks for stopping by!
~Beth